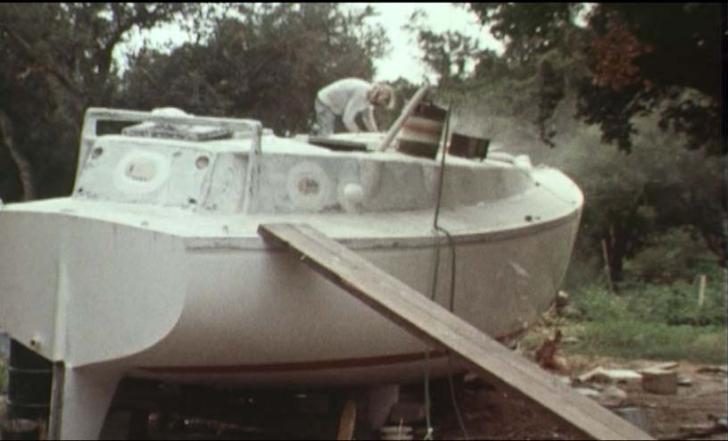 In the meantime, between frequent trips to the islands and up the coast to surf and shoot surf films,
George was also building an offshore yacht to eventually sail to Australia. The hull was a Schock 37, and he
design retractable keel and rudder so he could easily beach the yacht and access shallow anchorages. He completed
the build in 1972 and set sail for Australia to take up permanent residency in his country of choice.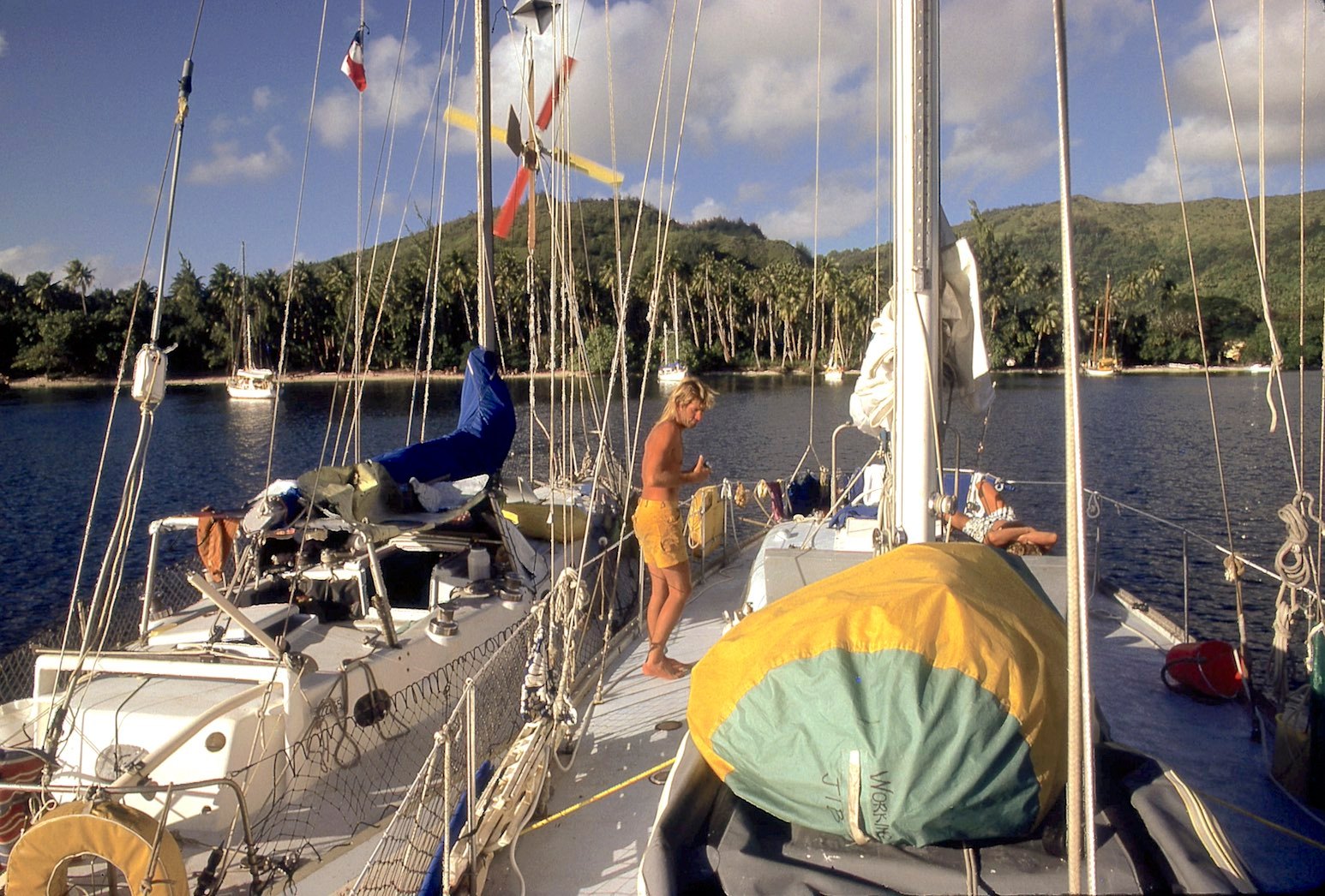 George is anchored here in Huahine, French Polynesia with his friend's yacht Sounder rafted to him.
Wind generators supplied both of the yachts electical needs while in harbors. The surf spot was nearby,
and the Bali Hai Resort a short paddle away for those sunset gatherings with friends.